Worshiping In-Person
We are offering in-person worship services. Check the Online Calendar for the schedule of services.
Seating is socially distanced by household/family with overflow in the parish hall where the service will be projected and face masks are required.
Please enter using the north door.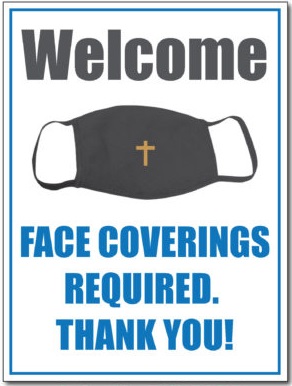 Resources for staying connected with your Faith
As many have said recently, the Church can be alive and well in each of our homes
Father Dino will be sending emails on Tuesday and Thursday of each week entitled "Spiritual Encouragement with Fr. Dino" with uplifting YouTube video messages to all Parishioners. These will also be posted to our parish Facebook page. These can provide a guidepost for your ongoing personal prayer, reading, and reflection.
Our YouTube page - for past and current services and messages.
Our Archdiocese website has a wealth of resources. You can find them at: https://www.goarch.org/
Here are some specific resources to consider:
The Library - a wealth of reading material to help you learn more about your faith, including age appropriate material to share with children. Here is the link: https://www.goarch.org/library

Ancient Faith Radio - live streaming radio with Orthodox music, chant, and readings. There are also talks and podcasts on a variety of topics. Here is the link: https://www.ancientfaith.com/